Safety and Security with Brent Storage in NW1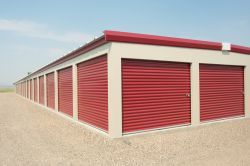 At Brent Removals all of our services are tailored towards taking the best possible care of your possessions. This is probably most important when it comes to our NW1 storage facilities.

We know that it can be a difficult, if necessary, decision to entrust your belongings into the hands of strangers where you won't be able to keep a constant eye on them. At our storage facility, we aim to make this decision as easy as possible and we take our role as carers – even if it is over inanimate objects – very seriously.

We use the best security measures and the latest technologies to ensure that your possessions are always safe and under a close watch in our NW3 secure storage facility. When you pay for our storage, you are not just paying for the space – you are also paying for security.

You might require our NW8 storage for a number of things or reasons. We aren't easily phased so please feel free to come to us with any of your belongings. If you want to know whether we will take your things, if they are a little unorthodox perhaps, then why not give us a call on 020 8434 7420 and we will be more than happy to talk your query through with you at your convenience and answer any possible questions that you might have.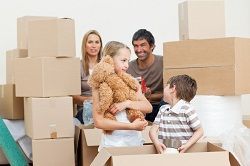 For the single item or the entire house we have the correct facilities and appropriately sized Brent storage containers to suit all of your needs. If you're storing a small classic vinyl collection or the entire contents of the family caravan you've finally managed to sell then we have the facilities to cater to your needs. If you have any questions about the sizes of our facilities and how we can best be counted upon to service your needs then please give us a call on 020 8434 7420 and we will be able to discuss how we can best help you out.

In terms of how long you might require our services for, we know that the length of time you need us for can be quite liable to change depending on factors which are quite out of your control – like the appropriately sized house suddenly becoming available and you not knowing the complete term you want our services for when you first commit to using our facilities to store your goods. We try to be as flexible as possible so as to accommodate your needs to the best of our abilities. For any more information on our rates and how they can best be moulded to suit your needs. Please give us a call on 020 8434 7420 and we will be delighted to chat through your query and help you in any way that we can.

Of course our fantastic NW1 storage solutions are only some of the brilliant NW3 removals services that we provide throughout London, the UK and as far afield as you might desire us to go. You might find that you can use some of our other services combined with our storage. For example, our NW8 removals van is the perfect vehicle to bring your belongings to our facility or take them away and back to your new home. You can find out more about our other services by exploring the website or giving us a ring at your convenience on 020 8434 7420.

Brent Removals is the Brent removals company who offer everything you could ever want from a moving company and then some.