The Unbeatable Assets of a Brent Man and Van in NW1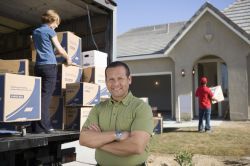 For the individual mover, nothing makes more financial or efficient sense than employing the services of a NW8 Man and Van. At Brent Removals we provide an NW1 man and van to top all the competition. To find out how to get the most from these services, give us a call today on

.

While we offer a range of removal services, our NW3 man and van is the local helping hand that you can really bond with. Though we mention the individual mover as being a likely candidate for these services, any number or NW8 removals tasks can benefit from this ideally sized vehicle and the pair of helping hands that come with it. For the individual mover, you probably have less stuff than a complete family would have, in fact you might be of the age where you are leaving the family home and only taking the things that belong to you with you. Though you have fewer possessions to your name you will probably still require a helping hand to get them into the vehicle at one end and out of it at the other. If it is just you and your single mover handling the entire house removal then you will want to know that you are working with someone you can trust and rely on. We believe you will find both of these things from any one of our Brent movers. In fact, we believe our entire company is built upon our staff and the way that they deliver our services. Without their high standards, the company as a whole would not have the high standards that we take such pains to reach and maintain. To speak to one of our friendly and professional members of staff please call us on

.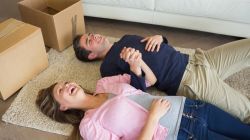 As well as being excellent movers, our staff are skilled and competent drivers able to negotiate your route with ease and simplicity. Therefore, even if you can't drive a van yourself you can rest assured that your possessions will be driven safely and responsibly to their new location. We like to think that we take as good care of your possessions as we would take of our own. Therefore, we take the packing and transporting of your possessions very seriously.

The benefits of using our NW1 man with a van service are clear. You can use an individual to support you and therefore you are much less likely to get crossed wires that result in things not being done the way that you would like them to be done. You also get to use a vehicle which will hold all of your possessions but not have the logistical drawbacks of a lorry in terms of manoeuvrability and speed. You won't be restricted to a certain lane on the motorway and you won't find yourself having to plan a completely different route to your destination so that you avoid windy roads and sharp bends.

In fact, with our clean and well maintained vehicles, you may well find that working with this NW3 removals company is one of the better decisions you have ever made. We like people to feel absolutely comfortable and confident in their choice of our man and van hire for their move.

If you feel that you are in need of the sorts of Brent removals services that only we at Brent Removals can provide then we would love to hear from you on

today.